The Mazzeo Family Law Team
We take enormous pride in serving our clients by providing them with the highest quality representation out there. For more details about each area of our expertise click below or further down for more information on each: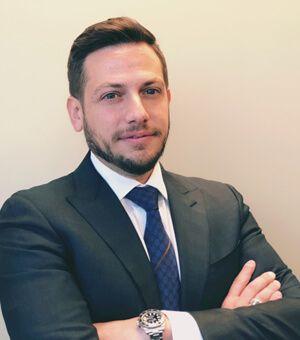 PAUL MAZZEO
Principal Lawyer
Paul Mazzeo is the founder of Mazzeo Law. He specializes in Family Law, Real Estate, Wills & Estates, and Corporate Law.
Paul obtained a Bachelor of Law from the Osgoode Hall Law School at York University. Paul was called to the bar in 2009 and had the benefit of a wide lense of exposure and learning in his first couple years of practicing.
Paul founded Mazzeo Law in 2011, and has provided his clients with guided leadership and an ability to solve problems in the most logical way during emotional and precarious times. Paul devotes the entirety of his knowledge and experience to each and every one of his clients. With experience before every level of court including: the Ontario Court of Justice, the Superior Court of Justice, the Divisional Court and the Ontario Court of Appeal, Paul has developed the innate ability to communicate issues and advocate on behalf of his clients. Paul is an exemplary practitioner who will do whatever he can to resolve his clients conflicts efficiently and effectively.
Paul is integral to the firm's operation. The Mazzeo Law team relies on his knowledge, experience and friendly demeanour, always making himself available to his team and clients. When he is not working, Paul spends time with his family (and especially loves hanging out at the rink watching his son play hockey), collecting sports memorabilia, yelling at the television while the Maple Leaf's and Juventus are on, and playing soccer with his friends.
York University
Osgoode Hall Law School LLB, Law
York University HBA, Psychology
Law & Society
Phone: (905) 851.5909 ext 101
Fax: (905) 851.3514
Email: paul@mazzeolaw.ca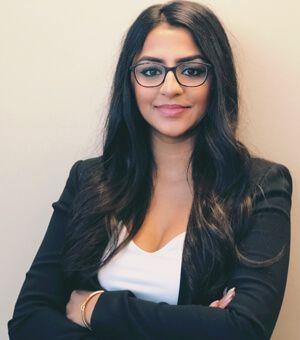 SNEHA GOHIL
Partner
Sneha joined Mazzeo Law in 2016 as an articling student. Sneha began her career practicing family law, and in 2020 changed her focus and began practicing primarily in Real Estate Law. In 2021 Sneha became a partner of Mazzeo Law.
Sneha completed her law degree at the prestigious University of Birmingham in the United Kingdom. As a law student, Sneha was actively involved with the pro-bono group as the Free Legal Advice Group Coordinator which provided legal assistance to low-income members of Birmingham. Sneha also holds a Master of Laws degree from the Osgoode Hall Law School at York University. While completing her Master's, Sneha worked at a Legal Clinic in her hometown and gained invaluable experience of working diligently with clients in order to ensure their needs were met. Sneha has had experience before the Ontario Court of Justice, the Superior Court of Justice and Small Claims Court.
Sneha practices primarily in residential real estate, commercial real estate, and private lending. She assists clients with a range of transactional matters including residential and commercial purchases and sales, refinance transactions, estate transmissions and sales, transfers, survivorships, assignment agreements, private lending, drafting private mortgage commitments, drafting agreement of purchase and sales, trust declarations and more.
Outside of the office, Sneha enjoys baking desserts and is an avid sports fan. She enjoys watching baseball, basketball and soccer.
B.A. (Hons.), Legal Studies and History
Phone: (905) 851-5909 ext 104
Fax: (905) 851-3514
Email: sneha@mazzeolaw.ca
TANYA GULATI
B.A. (Hons.), J.D.
Associate Lawyer
Tanya joined Mazzeo Law in 2022 as an Associate Lawyer.
Tanya holds a B.A. (Hons.) from McMaster University and a Juris Doctor degree from the University of New Brunswick. During her law degree, she actively volunteered with the Public Legal Education and Information Service of New Brunswick. She was also chosen to represent the University of New Brunswick at the Canadian National Negotiation Competition, and received the award for Best Communication and Relationship Building Skills.
Tanya has had experience in all areas of family law including financial issues, child support, property division, parenting issues, domestic contracts. Working at the intersection of family matters and law is Tanya's passion, and, as a natural empath, she aims to approach each client matter with dedication, diligence and understanding. Tanya is effective at diffusing tension and setting realistic expectations for clients. Clients appreciate her responsiveness and commitment to their cases.
In her spare time, Tanya enjoys spin cycling, cooking, and spending time with loved ones.
Phone: (905) 851-5909 ext 109
Fax: (905) 851-3514
Email: tanya@mazzeolaw.ca
ZOREEN KHAN
Real Estate Law Clerk
Zoreen is a real estate clerk at Mazzeo Law.
Supporting lawyers and clients on all aspects of real estate transactions, Zoreen brings more than 14 years of experience to her role, including conducting title and due diligence searches, drafting closing documentation, preparing and replying to requisition letters, liaising with clients, title insurance companies, brokerages and municipal offices. Known for her drive and professionalism, she is a strong support to the success of our real estate department since joining our team in 2021.
Zoreen is passionate in giving back to the community by teaching and empowering youths to realize all the possibilities in life. Zoreen is also known for her sense of humor and the ability to make others laugh.
When she is not in the office, Zoreen enjoys spending time with her family and toy poodle. She loves to travel and finding new recipes from around the world to cook and bake.
Phone: (905) 851-5909 ext 103
Fax: (905) 851-3514
Email: zoreen@mazzeolaw.ca
NANCY BARTOLINI
Office Manager
Nancy is the Office Manager at Mazzeo Law.
With over 35 years in the legal profession, Nancy brings with her many years of experience and knowledge in the areas of Wills & Estates, Family Law and Estate Litigation. Nancy primarily uses her knowledge largely in her role as the Wills & Estate and Probate clerk at Mazzeo Law.
Since joining the team in 2021, Nancy skillfully manages administrative duties and operational functions at the firm. She takes pride in her work and puts her best foot forward every day to be the best at her job. She approaches her job as if it were a puzzle and each day she strives to creatively and efficiently arrange the many different pieces. When she is not working, Nancy enjoys spending time quality with her husband of 32 years and appreciates summer weekends with her adult children lounging on their boat on Lake Simcoe.
Phone: (905) 851-5909 ext 107
Fax: (905) 851-3514
Email: nancy@mazzeolaw.ca
MEMBERSHIPS & AFFILIATIONS
family probate lawyer

family estate planning lawyer

family divorce lawyer

family separation lawyer

family lawyer office
"Paul Mazzeo has been easy to work with…professional, reliable and above all is a very knowledgeable family lawyer. My family law case has become rather complicated, yet Paul has been prepared every step of the way. With his expertise and experience he has been successful in all family court appearances. Paul is always well prepared and organized, which I believe is the key to his success. Although this process is highly stressful, Paul is always available to respond to all my concerns. I highly recommend Paul Mazzeo and the staff at Mazzeo Law for any family law issue."
5 / 5 stars

P.C.